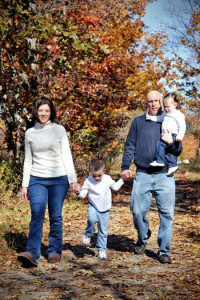 Child of God Lutheran Church and School is a family oriented, dynamic, Christ focused church. The first thing you will notice when you come to Child of God is that we focus on providing a warm, welcoming environment for all individuals to grow in their faith.
Our facilities are designed to accommodate everyone, from young families to disabled children and adults. Our goal is to ensure that you have a clear path to your Savior. Please come visit us any Sunday.
Child of God Lutheran was started as a mission school in the 1999/2000 school year by the Missouri District of the LCMS and Immanuel Lutheran Church in St. Charles. We started as a school of 10 Kindergartners and have grown to the school of 270 students that we have today in our "Ready-2-Go" program for parents with two-year-old children through the 8th grade.
As we grew as a school, we began to notice that the Lord was leading a great many people who didn't know the Lord to our door. That blessing prompted Child of God to begin offering monthly Bible study and then monthly worship. Child of God Church Lutheran Church was chartered as a Lutheran Church Missouri Synod congregation on March 23, 2003, with 33 members.