The purpose of athletics and activities is to give interested students an opportunity to further develop their God-given talents for the sake of social, physical, and spiritual growth so they may better serve God's church and the community.  Extra curricular activities, such as sports, drama, music, dance, and various clubs, are an important part of the educational experience. Studies find that children who participate in these activities are more successful academically than those who don't. The chance to excel in the arts or in sports can make a huge difference in a students self-esteem. Many extra curricular activities teach real-world skills, such as robotics, drama or debate, which can lead to lifelong interests, even careers. Teens and preteens who devote themselves to service projects, such as food drives, book drives, or neighborhood improvement projects, learn that they can make a difference and contribute to society. They also learn teamwork and leadership skills that may be even more important in the long run than some of the academic subjects they study.  Below are some examples of what we offer at Child of God.
Athletics (Grades Vary):
Cross Country 

Girls and Boys Volleyball

Boys and Girls Basketball

Track and Field

Soccer (PreK-3rd)
Clubs and Activities:
Lego League (K-8th)

Scholar Bowl (6th-8th)

E-Sports (6th-8th)

Student Council (6th-8th)

Chapel Praise Team

String Orchestra

Sound Crew

Spelling/Geography Bee/Math Olympics

D.A.R.E.

Pep Squad

LHS Jr. Cougars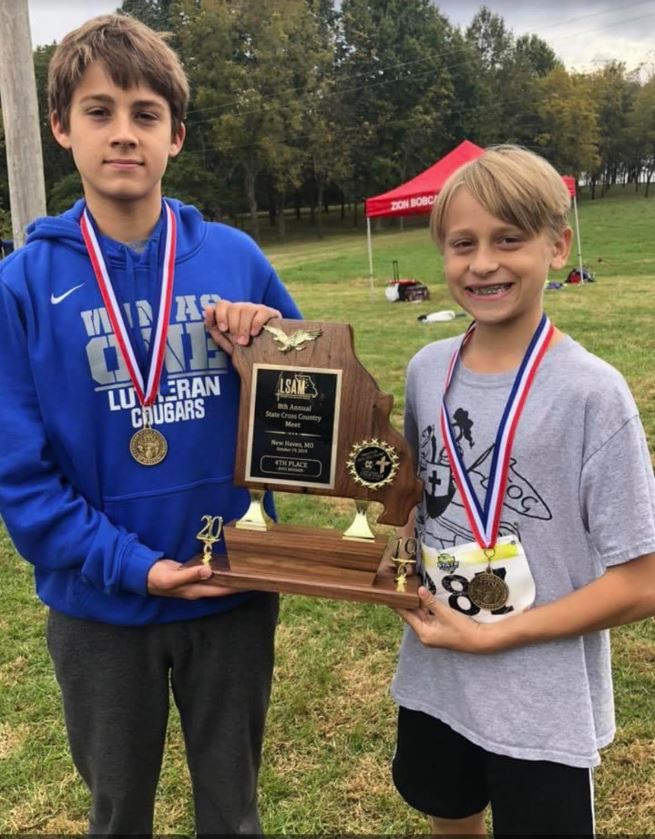 To be eligible for participation in school athletics/activities, a student's grade point average must be a 2 or higher with no unexcused/incomplete work, and no below average marks in conduct. The core subjects used to determine the GPA are Religion, English, Math, Science, and Social Studies.
To be eligible for participation in school athletics/activities the student is required:
To have a current physical form on file

To meet the academic requirements as outlined above
If the student does not meet the requirements listed above, he/she will be released from team/club participation. It is our aim to provide these extra-curricular activities for our students and to provide an opportunity for Christian witness during athletic/activities competition; however, these activities cannot interfere with a child's academic efforts.